Gynmastics Coordinator
Date: 05-Jun-2022
Location: Caloundra, AU
Company: YMCA Brisbane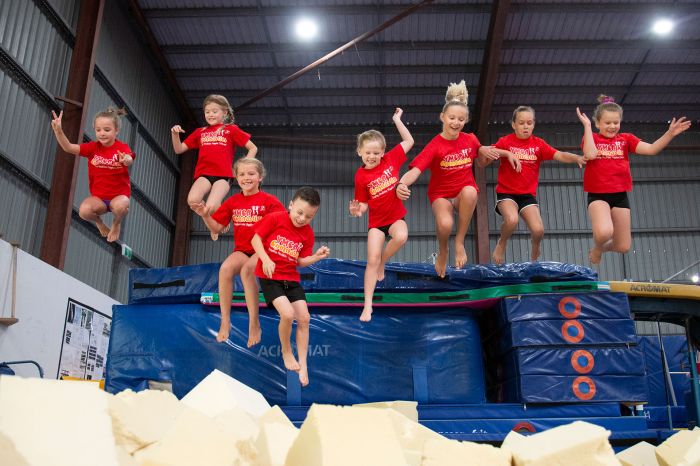 The Y
The Y provides children's services, recreation, camping, youth services, and community initiatives, events, training and accommodation. We stand behind all people regardless of age, gender, ethnicity or belief. Everyone should feel welcome and supported at the Y. 
Do you have a passion for gymnastics and a competitive drive?
Are you a natural leader looking to inspire a team and build relationships?
Have you managed a large gymnastics program before?
Y wait any longer?
Join us as our Gymnastics Coordinator!
 
Y would I apply?
FREE 24/7 Gym Membership
FREE Workout Classes
Opportunities for Growth
24hr support via our Employee Assistance Program
Community Involvement
Sound good? (We think so, too!) Here's what you would do:
Coordinate all aspects of the gymnastics program including recreational and team programs.
Participate in community outreach to bring new business and awareness to the local community.
Foster a positive gymnastics experience for all members, staff and class participants.
Ensure that all equipment maintenance, inspections and cleaning are being addressed by team leaders.
Conduct interviews alongside the Centre Manager to hire new staff as needed.
Provide and lead trainings for all staff to maintain and enforce the expectations of the YMCA Gymnastics program.
Supervise all coaches and classes while providing feedback as necessary.
Staff all recreational and team classes efficiently and effectively.
Ensure that all staff have up to date memberships and certifications needed to coach.
With team leaders establish efficient rotation schedules and ensure all lesson plans are current.
Approve all substitute/time-off requests by gymnastics staff and insure the proper replacement has been filled.
Communicate and inform patrons about program information, financial obligations, and practice schedules, etc.
Oversee the birthday party and casual gym schedule while ensuring that those activities are adequately structured and staffed.
Monitors and evaluates the effectiveness of and participation in the programs and implements strategies to improve overall success of programming.
Keep management informed of customer and facility/equipment needs.
Ensure that safety standards are met while adhering to YMCA WH&S policies and practices.
Ensure the YMCA Syllabus is being adhered to by all staff.
Construct the competition schedule for all team programs.
Address patron concerns and issues with the Centre Manager.
Perform other related duties as required by the Centre Manager.
"OK, I'm sold!" What do I need to qualify?
Intermediate or above coaching qualification (Advanced is desirable);
Current Technical Membership with Gymnastics Queensland;
A minimum of 12 months experience in a similar role with staff supervisory experience;
Must have knowledge and practical experience in all aspects of gymnastics;
Excellent communication skills both written and verbal;
Excellent planning, prioritisation and organisational skills;
A passion for the gymnastics industry with an ability to build rapport with customers;
An energetic self-starter with a positive attitude;
Ability to work both autonomously and part of a team;
Demonstrated results orientation, sound judgement and problem solving skills;
Proven commitment to delivering and improving the customer service experience;
Current Senior First Aid and CPR Certificates;
Currently possess, or be willing to obtain, a Blue Card in accordance with the Working with Children (Risk Management and Screening) Act 2000 prior to commencement;
Achievement of YMCA's Safeguarding Children Training Certificate and complete annual refresher training.
How to Apply
Please send a covering letter detailing your experience and addressing the selection criteria outlined above and a resume. Please use the 'Apply for this role' button
Applications close: To find out more, please download the Position Description, visit our website or contact Jenny Whitworth on 0427 129 213 - jenny.whitworth@ymcabrisbane.org
Our Commitment
We take our responsibility for keeping children and young people safe very seriously and are proudly an Australian Childhood Foundation Safeguarding Children Accredited Organisation.
YMCA, including Boards of Directors, is committed to the safety and wellbeing of children and young people in accordance with our Safeguarding Children and Young People framework. YMCA requires that all applicants undergo satisfactory screening prior to commencement, including but not limited to:  
a national criminal history check;

an international criminal history check where applicants have worked overseas;

holding or obtaining a Working with Children Clearance/ equivalent in accordance with state/ territory laws;

rights to work in Australia.  
 Any successfully appointed applicant will be required to adhere to the Safeguarding Children and Young People framework, which includes a thorough safeguarding children and young people induction and committing to upholding the safety and wellbeing of children and young people throughout their engagement with YMCA.
The YMCA is an equal opportunity employer and is committed to safeguarding children and young people.