Head of Maintenance | Full-Time
Date: 26-Jul-2022
Location: Brisbane, AU
Company: YMCA Brisbane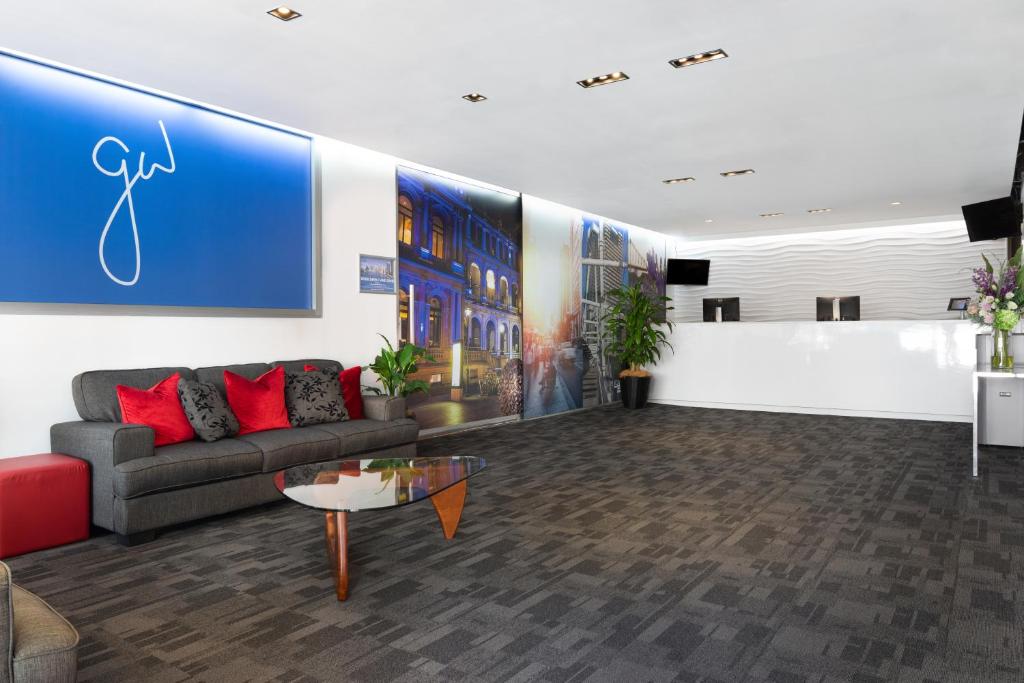 George Williams Hotel is a reputable, high quality and professionally operated 4 star inner city Hotel with 103 guest rooms and 4 conference rooms.
Located in the heart of the Brisbane CBD, near Roma Street Station, Queen Street Mall, Suncorp Stadium and the Brisbane River, the George Williams Hotel is one of the city's most convenient and affordable destinations for executives, couples and groups visiting this vibrant, cosmopolitan metropolis.
We are currently seeking an experienced Head of Maintenance to join the team on a Full-Time basis.  Reporting to the Hotel General Manager, this role is responsible for implementing proactive and preventative repair and maintenance programs to ensure all hotel equipment, assets and guest rooms are maintained to the high standard of the YMCA policies.
As the Head of Maintenance, you will be responsible for:
Daily inspection of the facility, assets and equipment within the hotel and perform preventative repairs and/or repairs in general

Preventative maintenance schedule to be implemented including guest rooms and all the amenities within the room, hotel foyer and other areas

Liaising with staff for any updates on status of guest rooms and other areas

Coordinating external contractors for any specialism repairs

Ensure quality of maintenance is performed whilst minimal impact on hotel operations

Inspect completed work and obtain any necessary documentation from external maintenance contractors after approved works have been completed

Adhere to all WHS programs, policies and systems as well as conducting thorough monthly WHS site check

In Co-ordination with the Head Housekeeper, ensuring the accuracy of linen deliveries and any discrepancies are reported and corrected immediately with the Supplier.

Responsible for the delivery and storage of clean linen (including: showers curtains & blankets) to the accommodation floors and adequate par levels maintained amongst all floors.

Monitor stock levels of guest amenities and cleaning supplies

Be responsible for the ordering of linen, guest supplies & cleaning supplies, maintaining cost

Follow and ensure Fire Legislation and Fire Requirements are meet.
As a successful applicant to be considered for the Head of Maintenance you must have:
Extensive and sound experience in facility maintenance

Effective time management and organisational skills as well as customer service skills

Proficient with Microsoft Suites including Excel and Power Point

Effective communication skills – both written and verbal

Possess or be willing to obtain a National Police Check in accordance with the Working Children (Risk Management and Screening) Act 2000

Capability of operating effectively in a high pressure environment

A Current CPR and First Aid Certificate
Interested? Apply Now!
To apply, please submit your covering letter and resume, detailing your experience against the selection criteria by clicking the 'Apply for this Job' button. For further information on YMCA OSHC, please visit the YMCA website http://www.ymcabrisbane.org/
Our Commitment
At the Y, we are committed to empowering all Children and Young People to feel safe and be safe, at the Y, in their families and in their communities. As such, we ensure that all of our candidates are appropriately screened (including police checks) to make sure that the right people are in the right roles. To learn more about our screening processes, click here to view our Safeguarding Children and Young People Policy:
https://ymca.org.au/about-us/safeguarding-children-young-people/safeguardingresources
The YMCA is an equal opportunity employer and is committed to safeguarding children and young people.